Professional Orthodontist In Westlake Village
Best orthodontist services in Westlake Village
Most people visit a general dentist regularly to clean their teeth or treat gum disease. However, dentistry is a very broad field, and general dentists can't resolve all issues. People with more complex issues and irregularities might have to go to an orthodontist, especially those who have had issues with their teeth and jaws since birth.
If you are looking for an orthodontist in Westlake Village, we can diagnose, assess, treat, and prevent various jaw and teeth irregularities, helping you recognize your current problems and fixing them. We can also predict potential future issues and recommend the best course of action.
When do you really need an orthodontist, and what can these professionals help you with?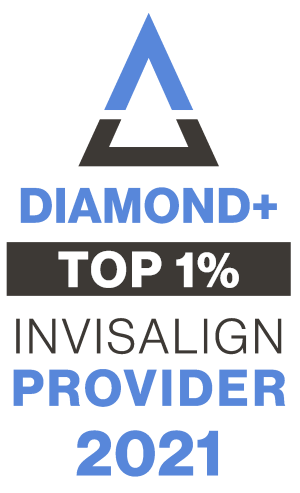 Issues orthodontists work with
Orthodontists can help people of all ages, and they often treat irregularities such as:
These are just some of the issues orthodontists can treat, but the most common problems people have are crowded and spaced teeth. In most cases, general dentists can recognize alignment issues during routine checks, and they should refer patients to orthodontists. 
However, it's also a good idea to contact us if you're searching for an orthodontist in Westlake Village to get a thorough examination from a professional orthodontist and get specialized treatment if necessary.
WHY YOU SHOULD CONSIDER SEEING AN ORTHODONTIC SPECIALIST IN WESTLAKE VILLAGE
If you've had issues with your bite, your teeth don't come into proper contact, or you feel that your teeth or jaw are crooked, it's best to visit our specialist orthodontist in Westlake Village. Your general dentist can notice some issues, but they can't help you with these problems.
Still, a general dentist can do some orthodontic work like the Invisalign treatment. Orthodontic issues aren't necessarily severe, but they require early treatment, or they could complicate things. The more you prolong your visit, the more problems you'll have, and even experience significant pain.
What to expect during your visit
When you visit our orthodontist specialist for a consultation, you are likely to go through these steps:
These tests will help the orthodontist understand how to proceed with treatment and choose the best course for your dental health. From there, you might get dental appliances or braces to help with your issues or get a surgery recommendation in case of a severe defect.
Schedule your consultation today
Dental health is vital. The longer you postpone your visit, the worse it could get. Contact us today, and we'll book a consultation with one of our orthodontists as soon as possible. There's nothing scary about an exam – the scariest thing is ignoring your condition until it becomes severe.
Hours of operation 08:30 AM to 5:00 PM
Address 228 Lombard Street, Suite A Thousand Oaks, CA 91360
Dr. Thomas C. Lee is a trusted orthodontist located in Thousand Oaks. Providing a full range of orthodontic care including Invisalign and braces for children and adults.