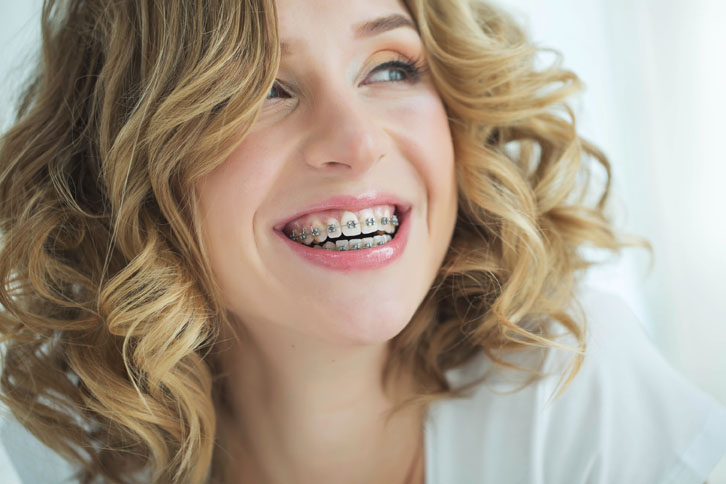 More adults than ever have braces or invisalign
Adults may be concerned that their teeth are not healthy enough for orthodontic care
We can provide a free examination to assess if you're a candidate for orthodontic treatment. You may be surprised to learn that 40% of our patients are adults, and we have patients in their 80s currently receiving treatment. Most adults possess the oral health to undergo orthodontic treatment, and because approximately 75% of adults have some form of misalignment or malocclusion, they can genuinely experience tangible health and aesthetic benefits.
Previous orthodontic treatment doesn't disqualify adults either
Whether you've had braces as a child or not, it's normal for adult's teeth to shift over time. Some adults may seek to revisit orthodontic treatment to realign their smile, while others may be motivated by functional issues like improved bite, greater comfort, and reduced wear. A perfect smile means teether are easier to clean, protect, and care for.
Invisalign is a popular treatment for adults
For adults who do not want to experience the discomfort of braces, or the visual compromise to their smile while wearing traditional metal braces, Invisalign is an amazing option which is comfortable, transparent and visually discreet, and highly effective and straightening teeth in relatively short periods of time.
Receive an orthodontic evaluation and understand your treatment options
Dr. Thomas C. Lee in Thousand Oaks is an Invisalign Diamond Provider, and is experienced in helping adults build and perfect beautiful smiles. If you're an adult who has noticed changes in your smile, gradual shifts in certain teeth, or you have functional issues you wish you could repair, scheduling a free examination at our office in Thousand Oaks will help you understand your options for orthodontic treatment as an adult.