Orthodontic Braces in Westlake Village
Get your braces in westlake village and related dental services from verified specialists
Dental braces are a form of orthodontic treatment used in many different cases. Traditional braces are feared because of their metal elements and the discomfort they cause, leading to sores, inflammation, and even injury.
However, we offer inconspicuous braces that are comfortable and unnoticeable. We have highly-qualified orthodontists that install braces perfectly to ensure they will help with the issue you're having while being comfortable and easy to maintain.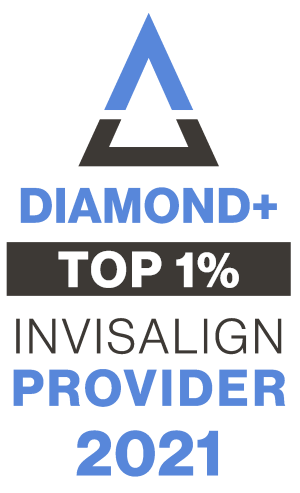 Braces are commonly used in the case of a bad bite or crooked teeth and when a patient needs correction to ensure their dental health. Malocclusion refers to misaligned teeth that might be leaning against or protruding into each other. 
Some people have only cosmetic issues and don't have pathological problems, but some feel pain daily or even have difficulty speaking and chewing. Malocclusion is often inherited and runs in the family or can result from tooth loss, thumb sucking, or injury. 
Wearing braces corrects malocclusion, helps straighten the teeth, and reduces any excess space between, leading to better oral health, easier maintenance, and lower chances of tooth decay. 
How our braces in westlake village help
Braces straighten the teeth. Although this is very important, it's not the only benefit of our services. Aesthetics matter, but our specialists can install braces with multifaceted benefits, including:
How our braces in westlake village can help
We give our patients detailed instructions on maintaining their dental health while wearing braces. We also offer comprehensive exams and cleaning to ensure there's no food stuck in the brackets and cracks leading to color changes, decay, and erosions. 
As professional orthodontists, we can make the necessary adjustments and remove braces if you need dental work or adjust your braces to reduce food build-up and future dental issues. 
We understand that wearing braces is a big commitment and can affect how you see yourself and your confidence. Feel free to talk to us, and we will share all the details you need to know and go through all the different types of braces we offer, including metal, plastic, ceramic, and a combination of materials.
Hours of operation 08:30 AM to 5:00 PM
Address 228 Lombard Street, Suite A Thousand Oaks, CA 91360
Dr. Thomas C. Lee is a trusted orthodontist located in Thousand Oaks. Providing a full range of orthodontic care including Invisalign and braces for children and adults.